Principal's Address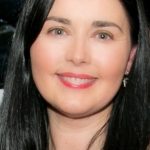 I am confident that our college website will help you in your selection of a programme of study which suits your needs and talents.
CCL has excellent facilities and is continually updating its equipment and technology. Our programmes are delivered by a team of tutors dedicated to the highest standards of teaching and learning in a caring, supportive and friendly atmosphere.
Our experienced staff liaise closely with industrial and commercial organisations in order to ensure that we offer programmes of study which are of the highest quality and are relevant to the ever changing workplace of the 21st century.
The college has secured links with various Higher Education Institutions in Ireland and warmly welcomes all learners.
We are proud of our learner centred approach, one that places the needs of each learner first and foremost. We want you to succeed and our courses are designed to help our learners to achieve their full potential.
Choosing the right course is an important decision. If you have any queries or need more information staff at the college will be happy to assist you. Please contact the admission office on 061-416556.
Learning is for everyone. You will find a warm welcome in the college.
I wish you every success in the course that you choose.
Sinead Moloney
Principal